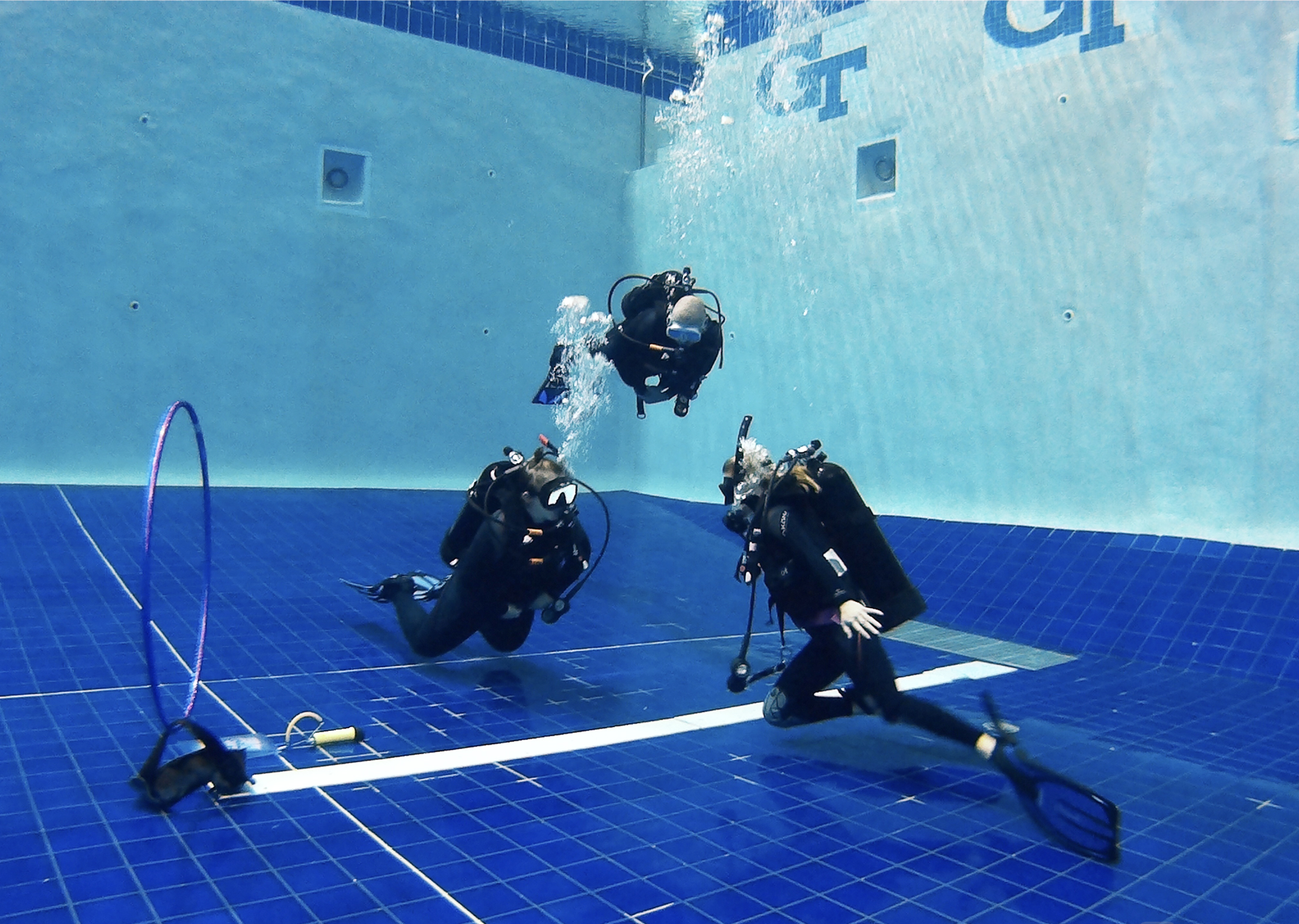 GT Scuba
The mission of the Georgia Tech Campus Recreation Center's GT Scuba program, in partnership with Georgia Tech Professional Education and the Division of Student Life is to Educate and Inspire Environmental and Multicultural Awareness through Tech's training and certification programs. All GT Scuba training programs are offered at Georgia Tech's McAuley Aquatics Center.
Georgia Tech is a member of the Professional Association of Diving Instructors PADI and an Instructor Development Center, a member of the Diveheart Foundation and a DAN Professional Center.
GT Scuba dedicates itself to offer the highest quality skill-based training with safety at its highest priority. Using proven techniques, our qualified and dedicated instructors and staff invite you to experience what the underwater world has to offer.
Many PADI courses are offered including Discover and Refresher Scuba, Open Water, Advanced Open Water, Rescue, Divemaster training, and Instructor development. Additionally GT Scuba offers the complete set of DAN emergency management programs and Adaptive Diver training.
Check out the full GT Scuba Class Catalog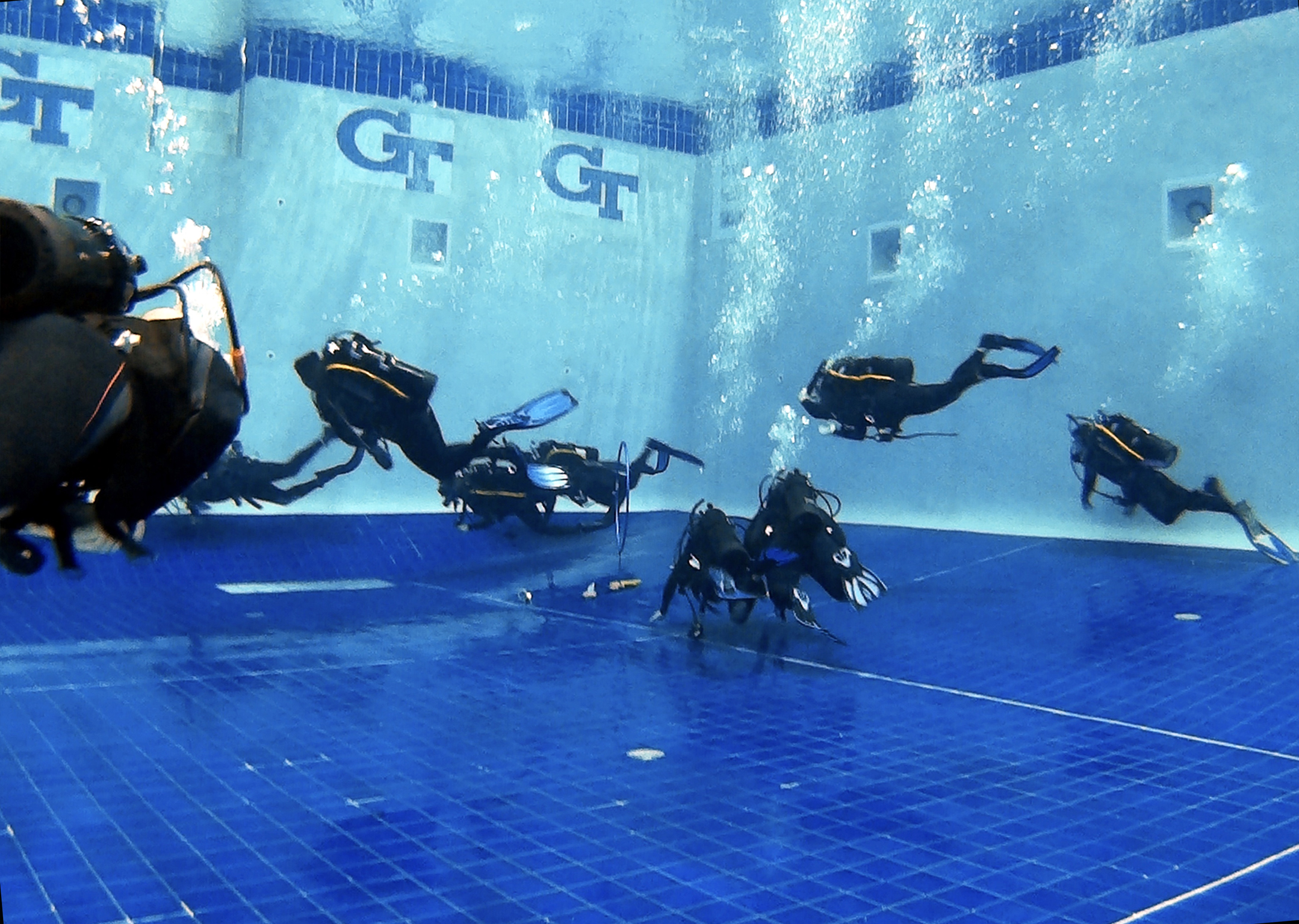 Georgia Tech McAuley Aquatic Center
Home to the Georgia Tech Swimming and Diving teams this facility was originally built for the 1996 Olympic Games. The 11 ft deep competition pool includes an adjustable ramp that allows us to establish a shallow section when needed to introduce divers to their first breaths underwater. Additionally, we have access to a 17ft diving well when available. In March 2016, the McAuley Aquatic Center topped the list of "The 10 Best Collegiate Competition Swimming Pools" by College Ranker.
Diving Equipment
GT Scuba has 31 complete sets of scuba gear from top manufactures such as ScubaPro, Sherwood, Halcyon, Akona and many more. All equipment is serviced annually and maintained at the highest levels of operation. A Bauer 450 l/m compressor with a quad-cascade system supplies the divers with first quality pure air. GA Tech is a Clean Air station.